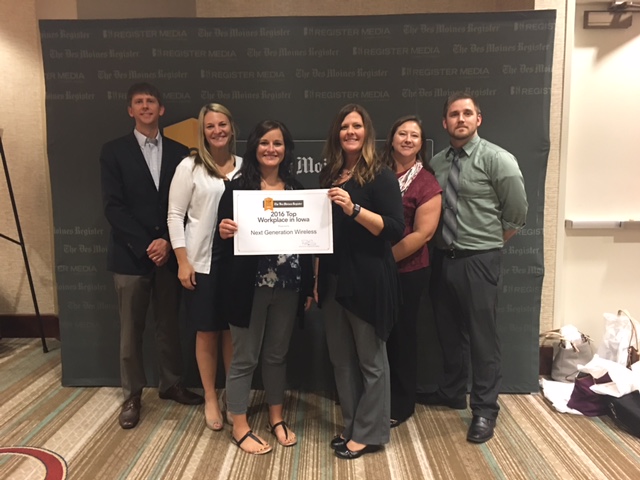 Next Generation Wireless Voted as a Top 150 Company in Iowa
The Des Moines Register has recognized 150 Companies and Organizations in Iowa as Top Workplaces 2016 . These companies have been recognized as Top Workplaces based solely on surveys about the workplace completed by their employees.
Top Workplaces are not only better places to work but are more likely to be successful than peer organizations.